Fire doors form an important part of a building's design and structure. They must be regularly maintained so that the means of escape in the property remain fit for purpose.
Well maintained fire doors not only protect the occupants but can also reduce the damage to the business contents and the building itself.
At JP Fire Safety Solutions, our qualified inspectors undertake a variety of fire door inspections nationwide.
To ensure that the works carried out on site are to the customer's satisfaction, we have developed software to ensure all observations are recorded in detail for each surveyed door.
Our inspectors check:
That doors are not damaged to a point that would reduce the overall performance in the event of a fire
The installed glazing and associated beads which hold the unit in place are satisfactory
The adequacy of door rating for the area/location in which it has been installed
For the correct type of Intumescent seals
For self-closing device condition and class category
The condition of current signage or new signage requirements
The adequacy and condition of installed door hardware
Access control or electronic device condition
Any unacceptable sized gaps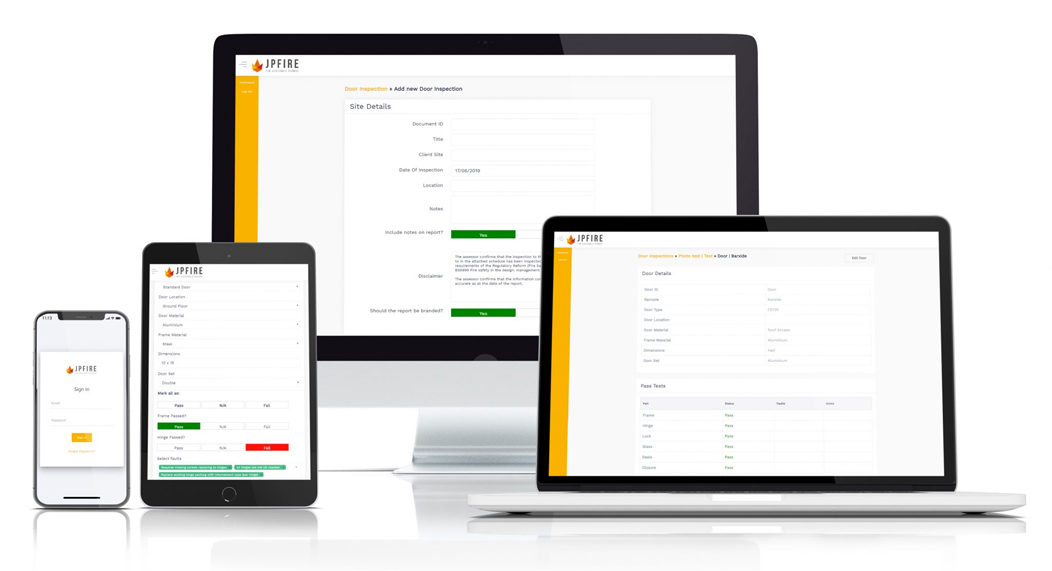 Each comprehensive report will include the overall condition, photographic evidence, and identify any further recommendations, repairs or replacements that are required.
This will ensure that The Regulatory Reform (Fire Safety) Order 2005 has been complied with and improve the overall safety of the site.
If the fire doors on site are unsuitable or require attention, we are able to offer a full repair and remedial works package and ongoing support.
Whatever your fire door requirements, we can help you find the solution.