Emergency lighting systems provide illumination to a suitable standard allowing the opportunity for occupants to evacuate a building safely. The loss of mains electricity could be the result of a fire or a power cut.
It is one of a number of general fire precautionary arrangements required under current legislation: The Regulatory Reform (Fire Safety) Order 2005. 
JP Fire Safety Solutions can supply and install LED emergency lighting which is:
Designed for internal and external use
Aesthetically pleasing, slim-line and lightweight
Energy efficient
In addition to supply and installation, we provide the following services:
Inspection, testing and maintenance
All findings will be recorded to meet compliance and logbook requirements.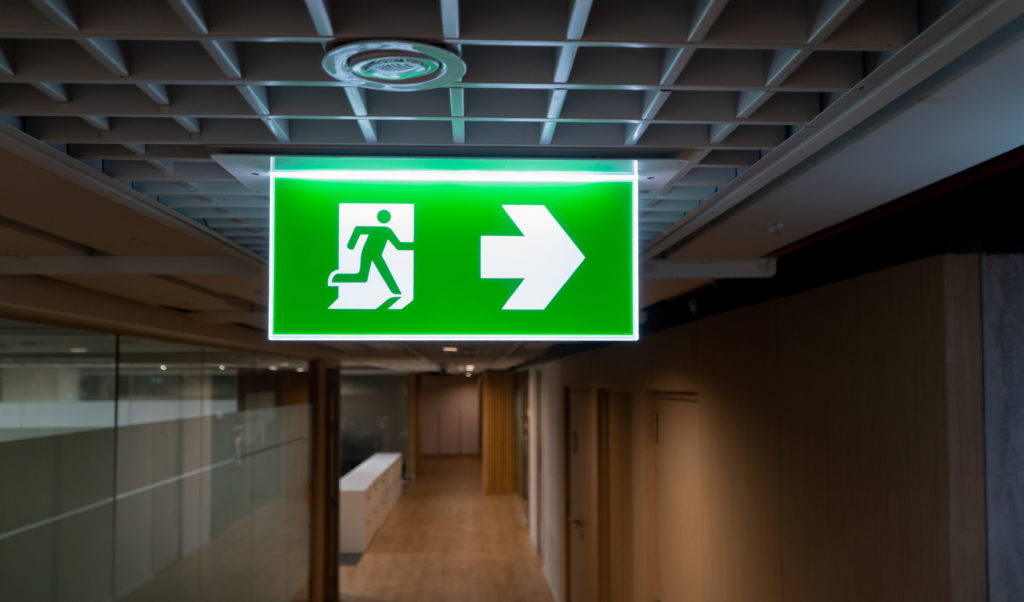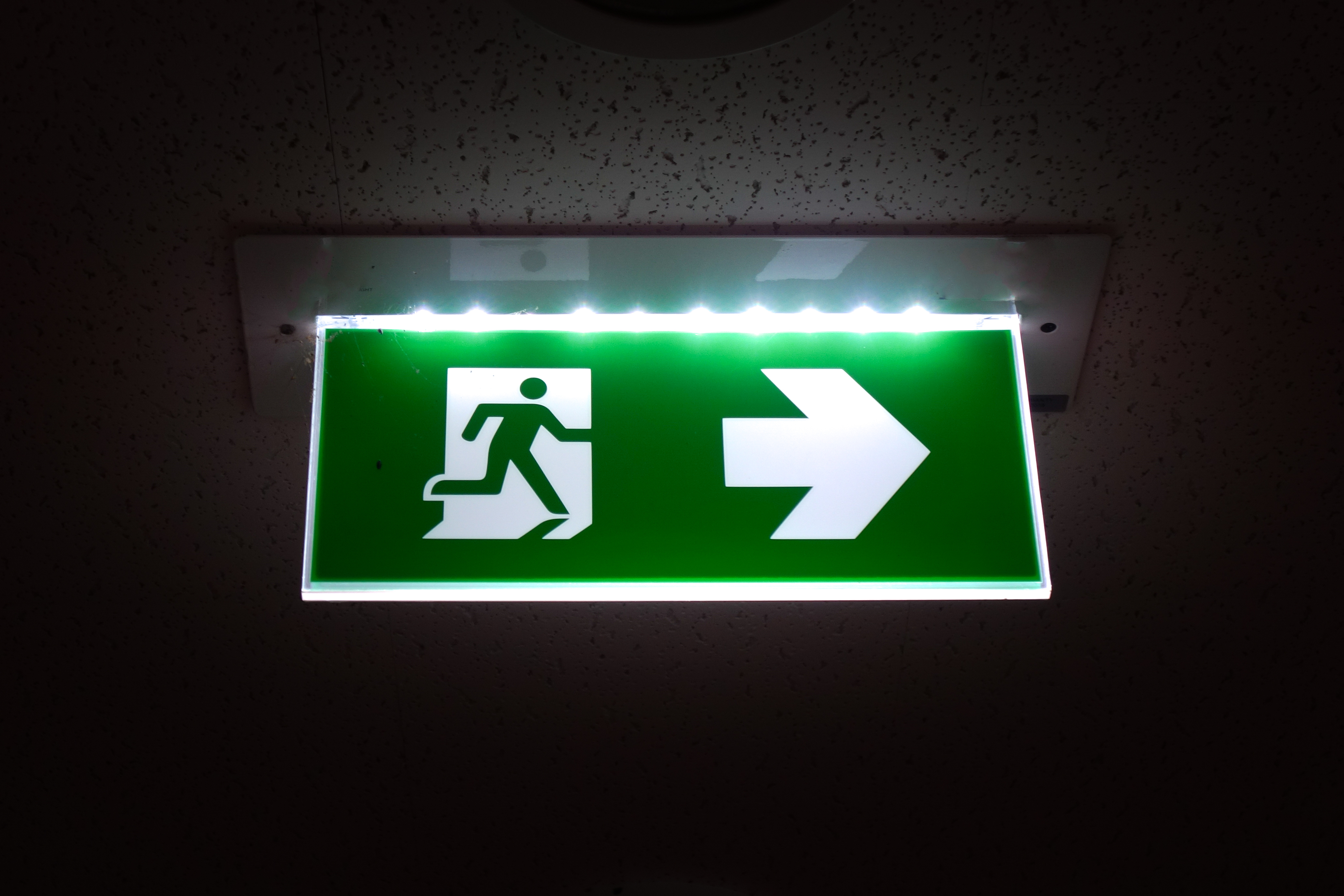 To enable occupants to see their way out of the premises in the event of a mains power failure, sufficient emergency lighting conforming to British Standard 5266 should be installed within the building. The lighting units must be capable of maintaining the required level of illumination for a minimum of 3 hours and cover all emergency routes and exits.
Typical installations for LED emergency lighting include offices, shops, hotels, schools, public houses, restaurants, student accommodation and sports halls.
The Fire Safety Order places a legal obligation on building managers to conduct regular testing and inspection of emergency lighting systems. To ensure they activate in the event of a mains failure, and return to charge correctly once power has been restored, testing must be carried out monthly. In addition, an annual test is also required.
Whatever your emergency lighting requirements, we can help you find the solution.